Artner's Achievements to Date and Future Outlook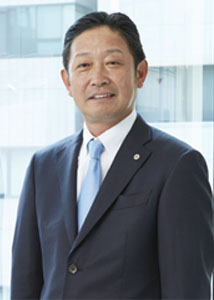 Artner Co., Ltd. celebrated the 50th anniversary of its founding on 18 September 2012, and the fifth anniversary of its initial listing on the stock exchange on 26 October of the same year.
Sekiguchi Kogyo Co., Ltd., Artner's predecessor, was established in October 1945 as an industrial glove manufacturer that supplied its products to manufacturing companies operating in the Hanshin industrial area. Thereafter, the company started employing human resources with highly specialized skills (tracers) at the time to address client needs related to copying and book binding for design drawings. Following an upward shift in skill level from tracers to designers, we established Osaka Technology Center Co., Ltd. in September 1962, which marked the foundation of our engineer dispatching business.
We subsequently moved into design and construction of manufacturing plants, facilities and production lines, and gained a firm foothold in this field amid the brisk business momentum enjoyed by the Hanshin industrial area during Japan's period of rapid growth. At present, we provide technology services related to planning, development and design centered on electronic and transportation devices, including machinery design and development, electrical and electric design and development, and software development. As such, we have become deeply involved in core areas of our clients' manufacturing businesses.
With the industry structure on the verge of a transition phase, the demands of the technology fields in which we have built up strengths to date (ranging from machinery, electronics to chemicals, physics and IT) also continue to change, so we are working rapidly to develop systems that can respond to such needs. In addition, we have moved from an era in which all industries and all companies uniformly prosper to an age of maturation, and this new environment calls for a matching strategy.
Going forward, we intend to constantly reflect on our business philosophy of working as an engineer support company, accurately capture the various needs of the prevailing times, pursue the social significance of Artner, and contribute to society accordingly.
Finally, we intend to promote management that attracts the support and consent of our various stakeholders, including clients, shareholders and employees, and work to expand our corporate value.
We request your continued support as we move toward these goals.